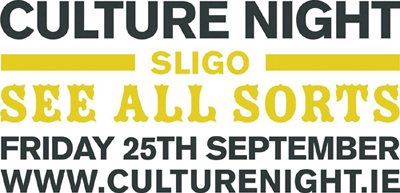 Culture Night Sligo Programme with Event Location Map (PDF) - 414 kbs
SLIGO'S BAG OF CULTURE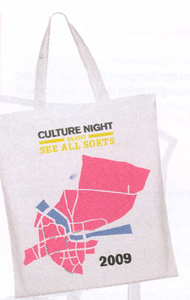 Go on … Grab a Bag of Culture
Grab your bag, take off and take part. Pick up your bag and map at one of the three Information Points and create your own journey of discovery around Sligo's Culture Night trail.
See All Sorts, All Ages, All Free. Explore and enjoy storytelling, jamming sessions, DJing, collage parties, portraits, outdoor films, talks, sensory journeys, concerts, backstage tours aswell as the opportunity to meet artists in their studios and much more. And don't forget to get your bag marked as you go! Project in collaboration with IT Sligo's Centre for Design Innovation and Marta Slawinska.


SLIGO MUSIC BUSES in association with Bus Eireann


Hop on a bus and get in the mood for Culture Night Sligo. Will your route be jazzy, trad, classicial or folksy? To help visitors move around on the night, Bus Eireann Sligo are providing discounted bus fares on their 5 main routes into Sligo from 6pm to 10pm. So go on … Catch the last bus into town as all routes will be in full swing for what promises to be a night to remember!
Sligo Concert Band will perform at the Sligo Bus Eireann Station from 6pm.

Sligo Live Route 478
Depart Cartron 6.13pm. Standard fare.
Live Music in the Classroom Route 473
Depart Rosses Point 6.25pm. Return 10.00pm from Bus Station. Special Return Fare €3.00 for all ages.
Sligo International Choral Festival Route 472
Depart Strandhill 6.30pm. Return 10.00pm from Bus Station. Special Return Far €3.00 for all ages.
Sligo Baroque Festival Route Western City Service
Depart Sea Road 6.20pm.
Traditional Singing Festival Route Derry Bus
Depart Cliffoney 4.45pm & 6.10pm /Depart Grange 4.50pm & 6.15pm. Return 8.50pm from Bus Station. Special Return Fare €3.00 for all ages.


MAKE YOUR MARK ON CULTURE NIGHT SLIGO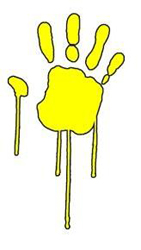 White Cube, Rockwood Parade 6-10pm
Before the night is over make your mark on Sligo as a visual reminder of your participation. Come back to the Information Point/White Cube on Rockwood Parade, make your mark on the map of the world and be part of a large artwork of handprints. Project in collaboration with IT Sligo's Centre for Design Innovation and Kalaim Conway.




CULTURE NIGHT SLIGO HIGHLIGHTS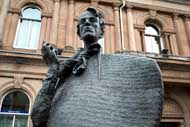 Discover the Secrets of the City…
Follow the Yeatsian path and discover Sligo's many hidden cultural gems on this informative tour of the town on Culture Night. 6.30pm from McCanny's Solicitors Wine Street, former Pollexfen/Middleton building.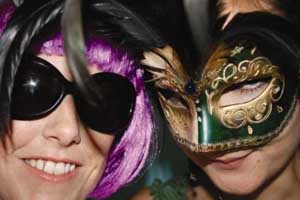 Smile, Camera, Action …
Come as you are, indulge your imagination and dress up, and your fantastical photographic portraits will appear in an outdoor projection later on. Tobergal Lane between 6 and 7pm. Projection from 9.30pm.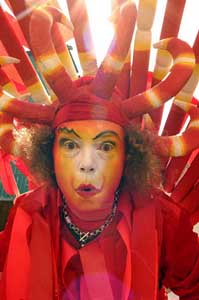 Lively Streets of Desire …
West Coast Carnival Collective take over the streets of Sligo with carnival characters joined by the costumed musicians and dancers of Samboeire.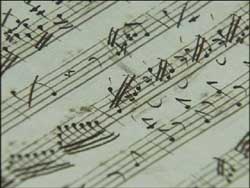 Mozart to Bond Musical Extravaganza
Join in the fun as the Sligo Academy of Music and the Orpheus Choir treat you to a musical performance from Mozart to Bond in Johnston's Court Shopping Centre.
Carnival Magic …
Carnival and circus folk welcome you to the Courtyard in Lower Quay Street for live art, fun and jamming sessions – have a listen or have a go!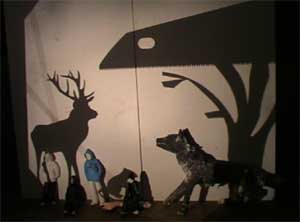 Reels of Film …
It's all on camera from the Blue Raincoat Theatre Company's performances, a film biography on Yeats to screenings of short films made by Sligo's youth both indoors and in the wide open.

Sli-Glow Drawing on the City …
Collect your glow stick and head to the Glasshouse hotel to create light sculptures on the massive windows overlooking the city amid live music, mingling and merriment. www.sliglow.com

Behind the Scenes …
Find out how lighting and effects transform a bare stage and get a tour of the backstage in the Hawk's Well Theatre.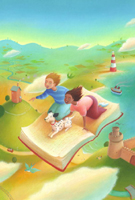 Folktales and Fairytales …
Children, come listen to a fascinating line-up of folktales, fairy tales, incredible legends and mind boggling myths in the Yeat's Memorial Building.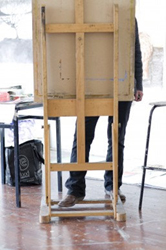 Let Your Imagination Flow …
Try your hand at a series of short interactive visual art and design workshops in the Art Department of the IT Sligo.

Sizzling Sligo Jazz Club …
Enjoy some classic jazz tunes and revel in the Tobergal Lane café ambience and get in the groove for the Culture Night memorable experience.

Tea & Art Cupcakes …
Join the artists as they share art decorated cupcakes in conversation about their exhibition in the Sligo Art Gallery.
Pop-Up Gig …
"Don't let this one pass you by"… Tune into www.modelart.ie for exact coordinates of this surprise pop-up gig by 'Beautiful Unit'.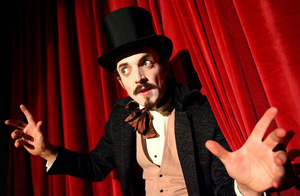 Sensory Journey …
Come experience the blind space of The Fridge, the youth theatre rehearsal space on Lower Quay Street through sounds… textures… scents… and theatrical scenes.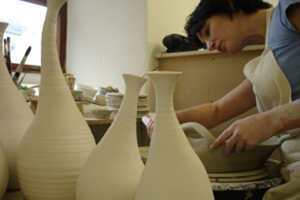 Ceramic & Sculptural Open Studios …
Amid the carnival atmosphere in the Courtyard on Lower Quay Street, visit the studios of the sculptor and the ceramicist who will share their skills with you.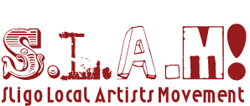 SLAM! Art Crawl …
SLAM! (Sligo Local Artists Movement!) invites you on a Culture Night Art Crawl to see work by local artists in various new art spaces and studios in Sligo.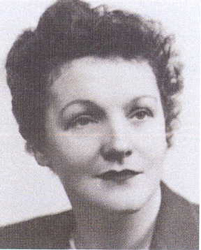 The Ballad Queen of Connaught …
An evening especially for older people who want to celebrate the stories and songs of the great Delia Murphy in the Glasshouse Hotel.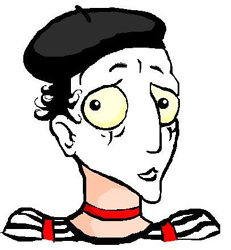 Be Mime for a Moment …
Come observe or take an opportunity to try some corporal mime moves in a fun way during short, interactive workshops in the Factory Performance Space.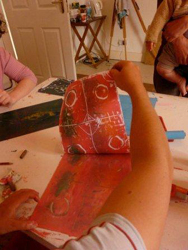 Create Your Own Print …
Quickly create your own mono print with no experience required at the drop-in open Joyn Art Studio on Charles Street.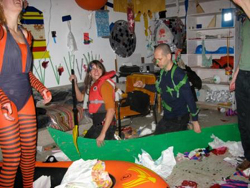 Discussions, Gigs, Visual Arts …
Get involved in a collage party night in the Model Satellite on Castle Street - join in or just come along and have a look.