9 Walls - Group Exhibition will open opening on 14th November at 5.30pm and runs until 15th December in the Yeats Memorial Building, Hyde Bridge, Sligo
Bealtaine Festival are organising seven meetings nationwide in Wexford, Limerick, Sligo, Dublin City, South County Dublin, Dun Laoghaire Rathdown and Fingal.
Culture Night is brought to you by the Department of Arts, Heritage, Regional, Rural and Gaeltacht Affairs in partnership with the regional arts offices, local authorities and cultural organisations throughout the island of Ireland.
Blue Raincoat present a signature off site theatrical event, Beckett Hazelwood
Music Generation Sligo & Sligo County Council Library Service present Autumn Notes A weekly Music Literacy class
Drawing and Paintings Workshops on Coney Island Sligo Bay.
Ideal candidates will hold appropriate third level qualifications in music and/or music teaching. Candidates will demonstrate a high degree of relevant skills and experience in teaching children and young people, and in musical performance.

Glass bead making classes now available at the Graham Reid Design.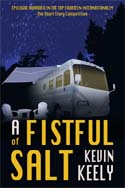 A Sligo taxi-driver gets the chance to win the love of his childhood sweetheart when she gets into trouble with a band of psychopaths.

Sligo Baroque Orchestra is eager to hear from instrumentalists of any age who have good basic technical ability and a desire to be part of an orchestra that includes weekly rehearsals and around eight or nine public performances each year.

The European Creative Industries Alliance (ECIA) recently presented its policy agenda to boost the creative industries. 200 policy makers and representatives from the creative industries gathered in Amsterdam for the launch of ECIA's final report Create! Innovate! Grow!

MyCreativeEdge showcases the work of businesses, freelancers and recent graduates working in the creative industries sector in the West of Ireland, Northern Ireland, Sweden and Finland. Creatives from these areas can create their own highly visual profile on MyCreativeEdge.

Puppetry Ireland aims to promote the activities of Irish puppeteers and the art form of puppetry in Ireland and abroad