Bealtaine Festival Sligo Programme 2011 - 479 kbs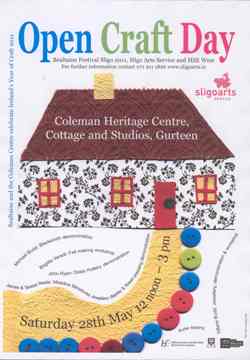 CRAFT AT THE COLEMAN CENTRE
Saturday 28 May, 12 noon – 3pm
As part of the Crafts Council of Ireland's Year of Craft 2011, Bealtaine Festival Sligo will celebrate craftspeople and host a diverse range of traditional and contemporary crafts in The Coleman Centre, Gurteen.
A booklet exploring the visual imagery and stories based around local cures will also be launched. Junior Davey will play a few tunes and will also talk about the craft of the Bodhrán. Take some time to visit the rest of the Coleman Traditional Irish Music Visitor Centre, café and store full of interesting books, music recordings and instruments.
Explore craft based skills with Blacksmith Michael Budd, Jeweller Tiffany Budd, Ceramic artist John Ryan of O'Riain Pottery, Teresa Neale from Meadow Miniatures and textile/ felt artist Brigitta Varadi.
All ages can discover the fun and creativity of contemporary craft. While at the exhibition take some time to visit the rest of the Coleman Traditional Irish Music Visitor Centre, café and store full of interesting books, music recordings and instruments.

Storytelling through Dance and Theatre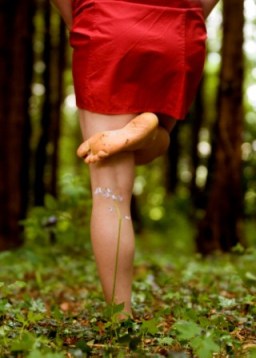 A new Dance Theatre production for Bealtaine Festival 2011 is created by award-winning choreographer and dancer Liv O'Donoghue, Artist-in-Residence 2011 in the Hawks Well Theatre. Liv worked with a group of young children (under 15) and the young of spirit (over 55's) from County Sligo to create an intergenerational piece entitled 'The Way We Met'. The work incorporates dance and theatre and is based on the idea of story-telling. A film piece shot in visually stunning rural locations of County Sligo was created as a backdrop to the performance. Your chance to see this unique event will be in the Hawk's Well Theatre on Friday 13 May, 7pm – 8pm and again on Saturday 14 May at 12.30pm, following the Fruitcake performance.
Great shows for a good time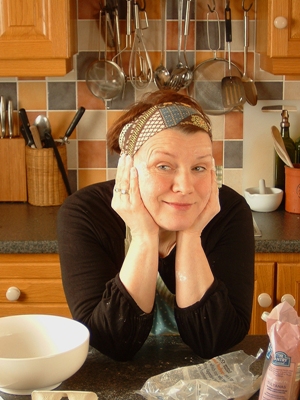 Want a good night (or afternoon) out? From Malin Head to Skibbereen, in theatres and care settings, Bealtaine is touring plays and Alice Barry's 'Fruitcake', is coming to the Hawks Well Theatre at 12.30pm on Saturday 14 May. This is a once off performance, followed by 'The Way We Met' and is an opportunity not to be missed.
A co-production with Noggin Theatre Company, 'Fruitcake' is a funny and poignant play starring Mary McEvoy. It's about a woman with a history, divulging her secrets during a cookery demonstration. The process and ingredients trigger memories and decisions that changed the course of her life. Mary believes that everyone should continue to create: "As an actor and as a person, I don't want to become invisible. I don't expect to retire. Everyone can have a dream, no matter what age they are - because life is continually creative." Tickets are free to all performances and all ages welcome. Contact the Hawk's Well Theatre box office on (071) 916 1518 to reserve your seat and be entertained.

A sharing of music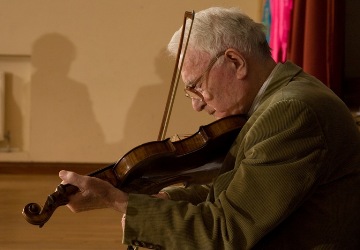 The Cos Cos Festival linked with Bealtaine Sligo to celebrate older musicians and their music with an evening session of music, dance and song last Wednesday 4 May in Rathcormac, Co. Sligo followed by 'Stories, Cures and Remedies' lead by writer Maura Gilligan at the History Cottage on Sunday 8 May. Those who shared a story, read a poem or joined in the conversation were generous and open as were the people who shared many cures and remedies, passing on traditions to the younger generations.

Bealtaine will also take place in The Model and their events include a tea dance and old time dance classes, a tour of the Yeats Exhibition, a talk with artists Sean McSweeney and writer Dermot Healy about Jack B Yeats and creativity, and with Stella Mews on Jack B Yeats and the Niland Collection, and a Bealtaine film screening. See www.themodel.ie or contact (071) 9141405 for a full listing. Other events around the county include exhibitions in Cliffoney and Grange (28th), exhibition and tea dance in the MCR Community Centre (15th), crafts, sing-song and readings in the Dominicans Friary Hall (10th), and evening of readings in Tubbercurry (Tel: 071-9185059), an exhibition of arts and crafts in the Lofus Hall in Ballymote (20th) and celebratory events in Easkey, Enniscrone, Skreen/Dromard care centres and Ballytivnan and Abbeyville care centres in Sligo.
For more information contact Sligo Arts Service on (071) 911 1826 or log onto www.sligoarts.ie for the full listing and further information. All of the events are free so bring along a family member or a friend and have the added pleasure of sharing the experience with others.

Bealtaine Art Exhibitions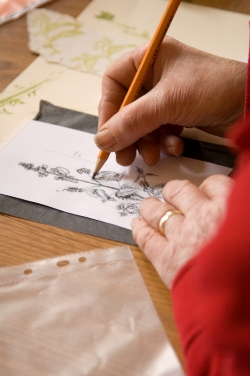 Each year the Primary Care Unit, Markievicz House in Sligo features a collection of artwork created by members of both active retirement groups and participants at Day Care Centres throughout County Sligo and this exhibition will run until next March, 2012. As Bealtaine Ambassador visual artist Robert Ballagh commented "Being older brings all the benefits of life-experience, personal life and life as an artist."
'Casting the Net' is an Arts in Health Programme Retrospective Exhibition for the Bealtaine Festival 2011 and will showcase work created over the past number of years from the Sligo Arts Service Arts in Health Programme. The exhibition will be accompanied by project presentations and discussions by the lead artists on Friday 20th May from 10.30am until 1pm. Older people, artists, care workers and those working in the arts are encouraged to come and for more information contact Catherine Fanning on 086 842 4969.
For more informtion on the festival nationwide please go to www.bealtaine.com