Local Writer selected for the Irish Writers Centre's National Mentoring Programme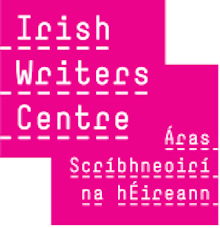 Local writer, Maeve McKenna, has been selected by the Irish Writers Centre to receive professional literary mentoring over the next eight months from acclaimed Irish writers of their choice.
After a national call out, 37 writers have been selected from nearly three hundred applicants.
County Sligo Arts Office funds the literary mentorships along with the Arts Council of Ireland to guarantee that the best applicant from the county would be selected. Their support will ensure that the chosen mentee receives this potentially life-changing support free of charge. It is also an investment in the long-term literary reputation of the region.
The mentoring process involves four 90 minute meetings between the selected mentee and their chosen professional writer. Each mentor reads up to 10,000 words / 180 lines of poetry of the awarded mentee's writing in advance of all four meetings, sharing their kind and critical feedback with the mentee, face-to-face at each meeting. Mentors also provide broad professional advice, sharing the benefit of their years of experience.
The Irish Writers Centre's mission is to support a vibrant and diverse community of writers of all types and talents to develop their craft, capacity and confidence to thrive as a writer in the world. The hope for the National Mentoring Programme is that the chosen mentees will go on to write the next great works of literature with the support and sustenance of their chosen mentor. It's a form of peer to peer teaching that is increasingly popular in literature, formalising the process whereby successful writers pass on their craft and experience to the next generation of writers across the island.
Running since 2017, the programme now has numerous published authors among its alumni, including Doireann Ní Ghríofa, Nidhi Zak/Aria Eipe, Fiona Scarlett, and Victoria Kennefick to name just a few.
More details available at: irishwriterscentre.ie
IWC Website: irishwriterscentre.ie
Twitter: @IrishWritersCtr
Instagram: @IrishWritersCentre
Facebook: @IrishWritersCtr
Youtube: youtube.com/IrishWritersCentre
About the Irish Writers Centre:
As the leading support and development organisation for writers since 1991, the Irish Writers Centre carries out its work, online and in person, on an all island basis. The Centre works with writers of all types and talents, and actively encourages writers from all communities to engage in creative writing. It provides many ways and means for them to develop their skill, advance their ambitions and join a vibrant and diverse community of people who share their passion and purpose.
The IWC is also a membership organisation, always seeking new opportunities for members to grow as writers and to connect with each other through IWC programmes and supports.
Back to Arts News