Open Call – Artist Studio 6-Month Residencies, The Model, Sligo 2023 / 2024 (X4)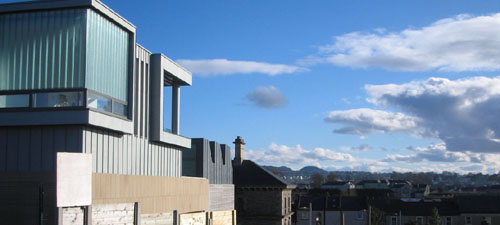 This is an Open Call from Sligo Arts Service funded by Sligo Creative Ireland, seeking four artists to each take up a 6-month Artist Studio Residency, at The Model, Sligo, commencing February 2023. In a unique offering, 2 of the residencies will run between the 1st February – 31st July 2023, and an additional 2 residencies from the 1st August 2023 – 31st January 2024. These four Artist Residency opportunities come as a response to a The Sligo Culture and Creativity Strategy 2018-2022's public consultation and RIOT: Sligo conference, which identified a need to support visual artists in securing studio space in Sligo.
The four Artist Studio residencies aim to enable Sligo-based artists to develop their studio practice during a 6-month residency.
Located in Sligo, The Model is a distinctive multi-disciplinary arts organisation that is led by the contemporary visual arts. The Model takes an integrated approach to programming, with a strong focus on contemporary culture and urgent global issues.
Sligo Arts Service is a department of Sligo County Council, working in partnership with the Arts Council of Ireland and key stakeholders locally, regionally, and nationally to deliver a high-quality arts service for the people of County Sligo.
Fees for the studios will be covered by Sligo Arts Service which includes utilities and broadband. Studios are unfurnished, have 24-hour access and measure approx. 7 x 4 metres. Applicants should note that the studios are not residential, and parking is not included. Paid parking is available at a daily rate in nearby Sligo County Council Car Parks.
Application Criteria:
Applications should be in PDF* format & submitted via email only, applications must include:
Proof of address – Essential criteria: all applicants are required to be currently based & living in County Sligo.
Cover Letter – Describing your professional artistic practice and demonstrating how your work would benefit from having a studio space for a 6-month period. (x2 pages max.)
CV (x2 pages max.)
Artist's Statement (x1 page max.)
Images of your work (x5 Images max.)
Detail your availability for:

Residency 1: February – July 2023
Residency 2: August 2023 – January 2024 or
Both (Residency 1 & 2)
* To create a PDF – compile a Word or PowerPoint document with one image per page (x12 pages max.) Add image details on the same page beneath the image. Please bear in mind that this document can be created in landscape, or portrait, format depending on what best suits your images. When all information and images are compiled, title as: 'Artist name, Studio application' – and save as a pdf.
Selection Process:
A panel of artists will be created from a short-list. An offer will be based on where an individual appears on the panel. Once an offer has been made to an artist on the panel and they decline the offer, the offer will be offered to the next person on the panel.
Apply by email only to: sligoartsservice@gmail.com
Direct enquiries to: arts@sligococo.ie (on or before Monday 5th December 2022)
Closing date for receipt of applications: 4:30pm on Friday 9th December 2022 (no late applications will be considered).
Candidates will be notified on or before: w/c 19th December 2022

Back to Arts News