"One of Many" Project - Open Call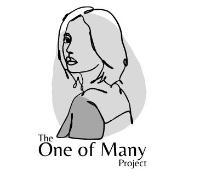 Open Call
Amir Abualrob and Osama Alazza are delighted to announce the "One of Many" Project, funded by The Arts Council of Ireland.
About the Project:
This is a collaborative interdisciplinary project that will bring together stories of displacement and explore the reality of not having a permanent place to settle. Through creative workshops, the participants will share their personal stories of displacement and collaborate with various professional artists.The aim of the workshop is to share and create material, while also giving the participants the tools and time to explore how they can tell their own story through their art. In the workshop, we will be using a range of theatrical tools starting with storytelling as the main element including playback and physical theatre.
Who are we looking for?
As two artists who lived displacement and " statelessness", we are looking for participants who have experienced homelessness, statelessness or displacement in their lives, to share their stories with us in creative workshops. This 2 week long intensive workshop will involve the participants preparing their bodies, minds and spirits for such work. The workshop is based on the idea that we need to be able to tell our own story to tell others'.This work will be done through the body and space, starting from personal experiences. Participants should be ready to move their bodies, emotions and memories.
They will share their work within the framework of Cultural Resistance: Cultural resistance is a form of resistance used in Palestinian theatre and other art forms to confront the misrepresentation of our narratives. It started in The Freedom Theatre, as an expression, it recognizes that art itself is a weapon and an act of resistance. The power of reclaiming your body, voice and story and supplying the tools to amplify that story. Art helps people find a home when their home has been taken from them. It focuses on making use of personal transformation as a political tool for social change.
The workshop will be between the dates 23rd of October 2021 - 2nd November, in Co Leitrim. It is open to creatives/artists working in all art fields, at any stage of their practice.
Project Specifics:
Dates: 23rd of October 2021 - 2nd of November
Location: The Glens Centre & The Sexton's House community Hub - Manorhamilton Co.Leitrim.
Costs: Accommodation and Travel costs will be provided for participants, as well as per diem payment for the duration of the project.
Selection Criteria
This is a professional-level workshop open to a maximum of 4 participants. Participants will be selected based on their experience & practice background. Priority will be given to Artists who have experienced statelessness, homelessness and displacement.
Attendance Policy
For the benefit of the group process, punctuality and full attendance are required. We, therefore, ask you to apply only if you can commit to attending the entire workshop.
Application Process:
Step 1: Please submit a letter of interest, 500 words or less, to Oneofmanyproject@gmail.com explaining why you are interested in being part of this workshop.
The application deadline for the submission of this letter is October 12th, 2021, submissions after this date will not be considered.
Step 2: Applicants will receive an email response by the 16th October, 2021 regarding the status of their application.
Language:
The workshop will be held in English and the two lead Artists are also Arabic speakers.
Project Contact Details:
Email: Oneofmanyproject@gmail.com
Phone number: +35383 3009 518
Back to Arts News