Seeking Expressions of Interest for a Cultural Diversity Development Worker in Sligo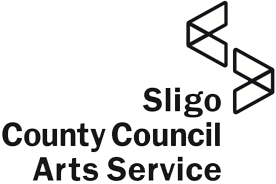 Sligo County Council Arts Service was successful in applying for an Arts Council of Ireland Invitation to Collaboration Award to undertake an intensive Research & Development project looking at the area of cultural diversity in partnership with local and national arts and resource organisations. From this project we aim to develop a model of sustainable best practice which will support artists, organisations and communities to co-create ambitious art works & diversify the field of arts practice & practitioners.
In order to deliver this project, we wish to engage a cultural diversity development worker to develop the programme, manage networks and events and, through learning and evaluation, develop a sustainable model of best practice.
The focus of the project will be two-fold.
To research and develop ways of enabling people from culturally diverse backgrounds to engage meaningfully with the arts on a long-term basis.
To provide professional training and development for artists in the region - at all stages of their careers and from all backgrounds - who wish to work in socially engaged ways, with culturally diverse communities. The outcome would be a panel of practitioners available for future programmes and projects.
We propose to develop a series of workshops, talks and two artist residencies between May 2020 - May 2021 which will provide space for exploring, enquiring, connecting and creating.
The Professional Development Workshops and Talks Programme will be co-curated with Create (the national development agency for collaborative arts), from May to November 2020. Partners: Create & Cairde Sligo Arts Festival
A theatre-based residency will take place both before & during Cairde SAF, resulting in a work in progress taking place during the festival 2020. Partners: Hawk's Well Theatre & Cairde SAF
Sligo Arts Service will partner with Create & The Model to host the Artist in the Community Scheme Cultural Diversity Residency in 2021. Partners: Create & The Model Sligo.
Sligo County Council Arts Service is now seeking expressions of interest for the Provision of Services as Cultural Diversity Development Worker over the period March 2020 to May 2021. Interested persons must have excellent organisational skills in the area of cultural project management and be based in the Sligo/North West region. Those expressing an interest in this contract for service will be sent 'Request for Quotation' documentation.
Closing date for receipt of Expressions of Interest: Friday 28 February 2020. Email arts@sligococo.ie
Closing date for receipt of Quotations: Wednesday 11 March 2020
Back to Arts News