Artist Talk by Gavin McCrea
A conversation with Artist Gavin McCrea on his current exhibition 'Innermost Limits' at the Hyde Bridge Gallery. Gavin, a 2017 graduate from IT Sligo was awarded this exhibition by the Hyde Bridge Gallery Sligo as part of their emerging artists programme.
Wednesday 7th February at 12pm Hyde Bridge Gallery, Yeats Building Sligo.
Admission Free, all welcome.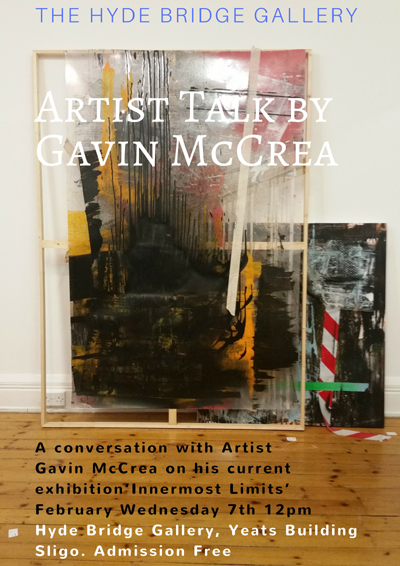 Back to Arts News