Sligo Author, Kevin Keely Publishes e-book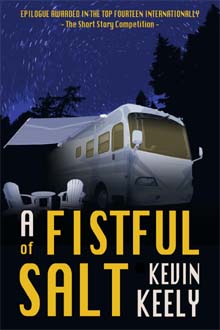 A Sligo taxi-driver gets the chance to win the love of his childhood sweetheart when she gets into trouble with a band of psychopaths.
Waking up on the Mediterranean with fun-loving Shelley should have been the high point of Thomas Brody's uneventful life. Covered in bruises and struggling to shake off a concussion, he starts to put the events of the past week together.
He remembers confronting a fellow taxi-driver over the fate of a missing homeless girl, but now he must piece together how those events have escalated into a bloody vendetta with some of the most violent criminals in Perpignan.
On the upside, Shelley, who has always treated him like a doormat, seems to be taking a shine to the new Tough Guy she is nursing back to health. It seems that the further he gets away from his old life, the closer he gets to winning the reckless heart of the woman he has always loved.
As time runs out in their brief idyll he realises he's going to have to go much further if they are to make it out alive and the darker their situation becomes, the more this new world starts to make sense to him.
His enemies are about to find out just how far he will go to hold onto his new life.
Tragic and funny throughout, this is a tale of love, revenge and honour told through the eyes of two very ordinary people on a roller-coaster ride of extraordinary danger and emotion. A journey that starts with a heinous crime unfolds into an obsessive love that must run its course, no matter what the consequences.
ADULT CONTENT FOR OVER 18s
Kevin Keely, Tunnagh Lough, Sooey.
https://www.amazon.com/author/kevinkeely
Back to Arts News