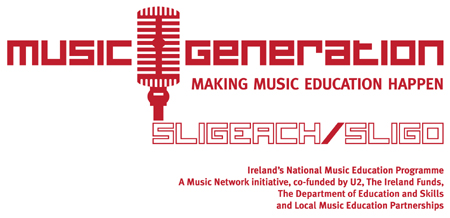 ‌
Helping children and young people access music education in their own communities
Music Generation is a national music education programme for children and young people, initiated by Music Network, co-funded by U2, The Ireland Funds, The Department of Education and Skills and Sligo Music Education Partnership.
Music Generation Sligo is part of the network of local music education partnerships established under this programme, managed and 50% funded locally by Sligo Music Education Partnership: Mayo Sligo Leitrim ETB, Sligo County Council, Sligo Education Centre, Sligo County Childcare Committee, Cranmore Regeneration and the local music sector.
The aim of Music Generation Sligo is, through partnership, to develop the local music education system and provision to ensure that every child and young adult in Sligo has access to a high quality, active performance music education service. Music Generation Sligo currently reaches 2,000 children and young people annually through an exciting range of programmes including Discovering and Performing Music access programmes in early year, primary, post primary schools and youth settings; Instrumental and Vocal Tuition in Regional Tuition Centres in Easkey, Gurteen, Ballymote, Grange and Sligo town; a Performance Programme offering opportunities for ambitious live performance; Summer Camps and Masterclasses; and access to Instrument Banks throughout the county.
Co-ordinator: Rhona Mc Grath
Assistant: Emma Smith
For further information contact
Music Generation Sligo, Mayo Sligo Leitrim ETB, Quay Street, Sligo.
071 913 8306
MusicGenerationSligo@msletb.ie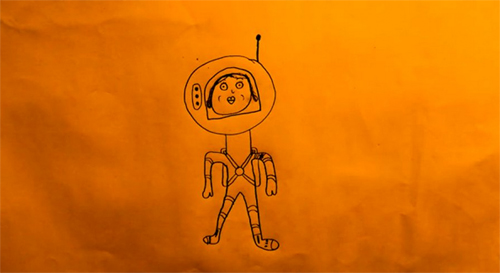 ‌
View Big Bang - Young Composer Programme in Sligo from Sinead Dolan on Vimeo.