Con Brio Sligo Music Series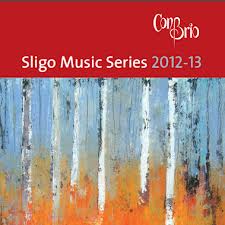 Founded in 1999, Con Brio is an exceptional classical music promoter, putting on a new season of classical music from September to May every year.
Each season presents some of the best musicians in Ireland interspersed with distinguished guests from abroad, from leading European ensembles to highly-praised soloists. Many of the concerts are presented in The Model which allows Con Brio to programme ensembles of varying sizes and concerts are also held in the Chapel in Markree Castle and in Canis Major at the Clarion Hotel.
In tandem with the festival concerts and receptions where guests have the opportunity to meet the artists, the season programme has grown to include lectures and master classes. Con Brio gratefully acknowledges the support from its members and funders which has enabled the committee to continue for over a decade and to have programmed over one hundred concerts to date.
For more information please visit www.con-brio.org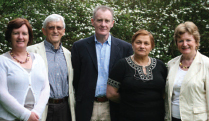 - Con Brio Committee: Left-Right: Deirdre O'Keeffe, Seamus Concannon, Felim McNeela, John Buckley, Luisa MacConville and Maura McTighe