Rebecca Massey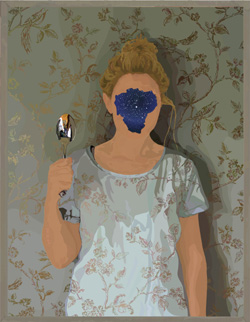 Rebecca Massey is an Australian born Irish artist based in the West of Ireland. Graduating with a Higher Degree in Fine Art from Sligo I.T. and an MSc in Film Making from Staffordshire University & Filmbase in Dublin. She has worked across a broad range of media from drawing to film production, installation and music, exhibiting works around Ireland and the UK.
Working mainly with digital and traditional drawing techniques, her work uses playful introspection as a means to communicate notions and emotions of being with the viewer, essentially seeking to poke the darker side of everyday life with a stick then to run and hide beneath the sheets of paper.
Rebecca returned to Sligo in 2017 where she now lives and works in Sligo town.