Paul Colreavy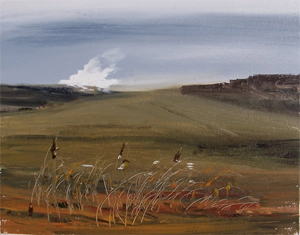 Paul Colreavy was born in 1974 in Sligo. He obtained a BA in English and Philosophy from NUIG. He began painting and exhibiting in 1998 and has continued to do so throughout the North West.
A self-taught artist, Paul is introducing more abstract landscapes into his work. He has experimented with many different styles but is currently focusing on introducing more colourful expression into his work. Predominantly painted with oils on canvas, his work has become visually stronger and more confident.
For his current volume of work the theme "The Way Home" is also a reminder that home is not only a place to live, but is a place within himself. Painting is core to his being and has brought purpose, meaning and discipline to his life.