Collette Sheerin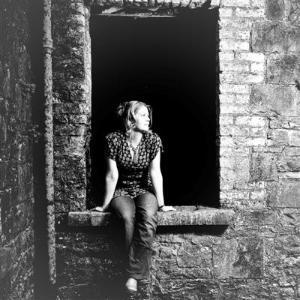 Collette Sheerin is a singer song-writer and flautist. Originally from County Offaly, she moved to the vibrant melting pot of music and creativity that is Sligo and quickly established herself as a prominent performer on the local music scene.
"Making Grace", her second solo album, was released in early 2013 featuring ten original songs. Beautifully crafted by Collette, the lyrics are complimented by musicians of the highest calibre including the exceptional Seamie O'Dowd, Leslie Jones and Willie Kelly (Rackhouse Pilfer), Anna Houston and Eddie Lee (No Crows), Kieran Quinn (Anything Goes), Ray Coen, Dean Gurrie, Eoin Troy and Hugh Feely.
"Making Grace" follows on from her first solo release in 2010, "Take Your Colours" which was described as "a musical breath of fresh air and possesses a purity that sets it apart …as something truly special" by Marty McCool music reviews. On commenting on one of its pieces, Seamie O'Dowd wrote "It is a beautiful tune … and already sounds like it's been played and refined over a century or two"
Collette performs regularly at music venues, festivals and events throughout the year alongside her band The Candles. Stay tuned to her website www.collettesheerin.com for updates.